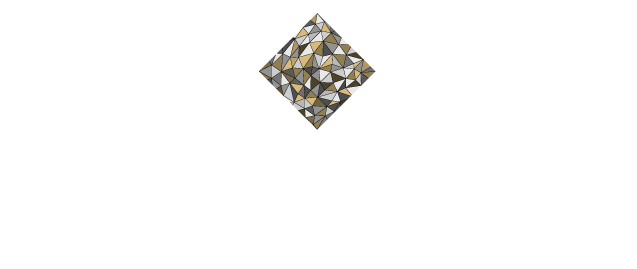 Nature expresses itself with elegance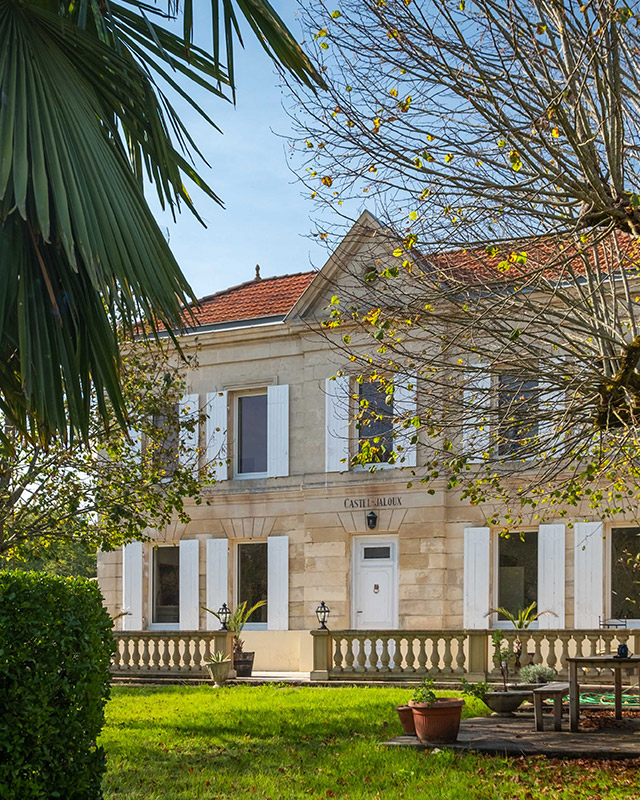 Property located in Saint-Genès-de-Castillon, Le Domaine Raphaël represented by Adil Bouab, a great wine lover and his wife Céline, a lover of nature, is expanding by buying Château La Comédie on September 1st, 2020.
The estate is now composed of 14 hectares between St Genès de Castillon (9 hectares) and Gardegan.
Château La Comédie offers a varied range of wines with red wines representing 75% of the crop, white wines (5%) and rosé wines (20%).
Accompanied by their 3 children aged from 6 to 13 years old in this new adventure, each one discovers the life of the Vineyard.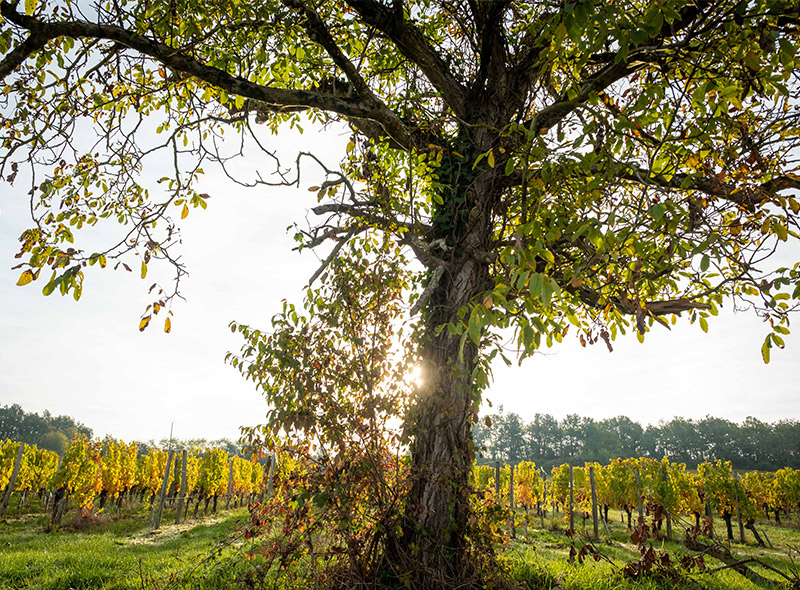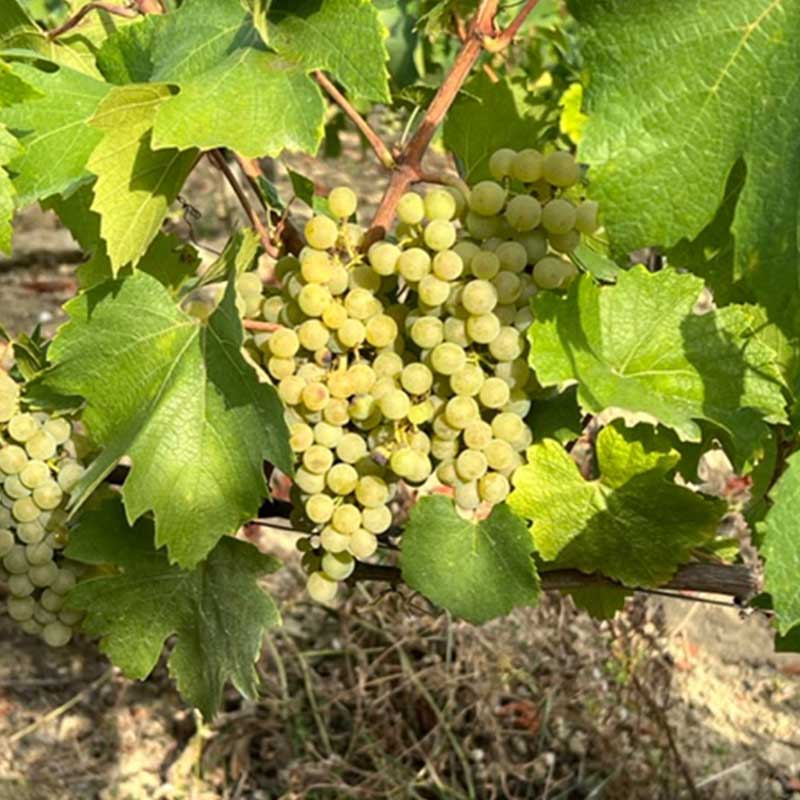 The vine, the expression of a demanding and generous nature
Our vineyard is located on the right bank, with a difference in altitude of more than 100 meters spread over 3000 hectares, 3 major types of soil make Castillon, a land of exception. Gravelly near the Dordogne river, the clay soils at the foot of the slopes become clay and limestone on the plateaus.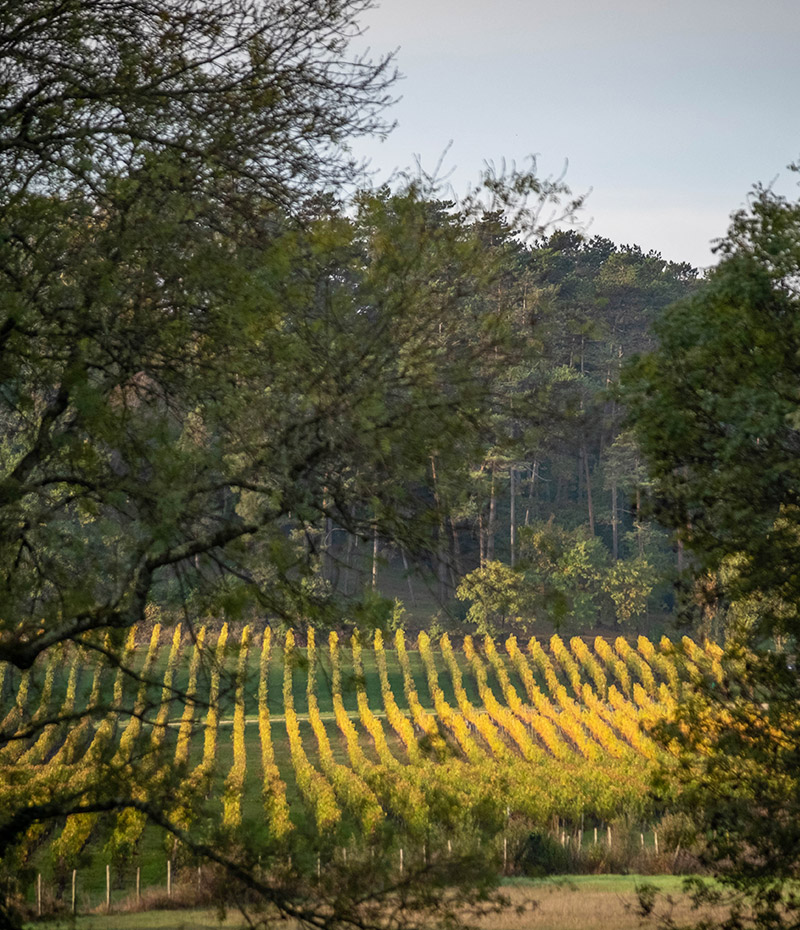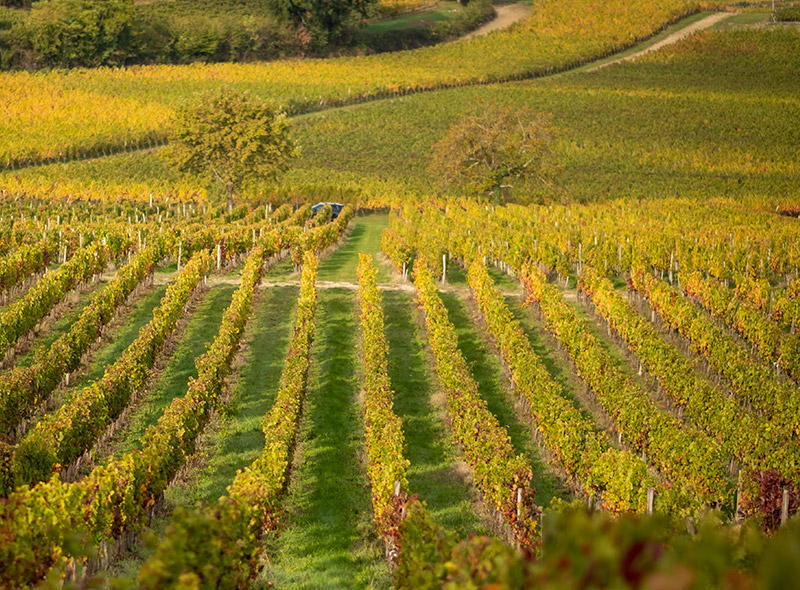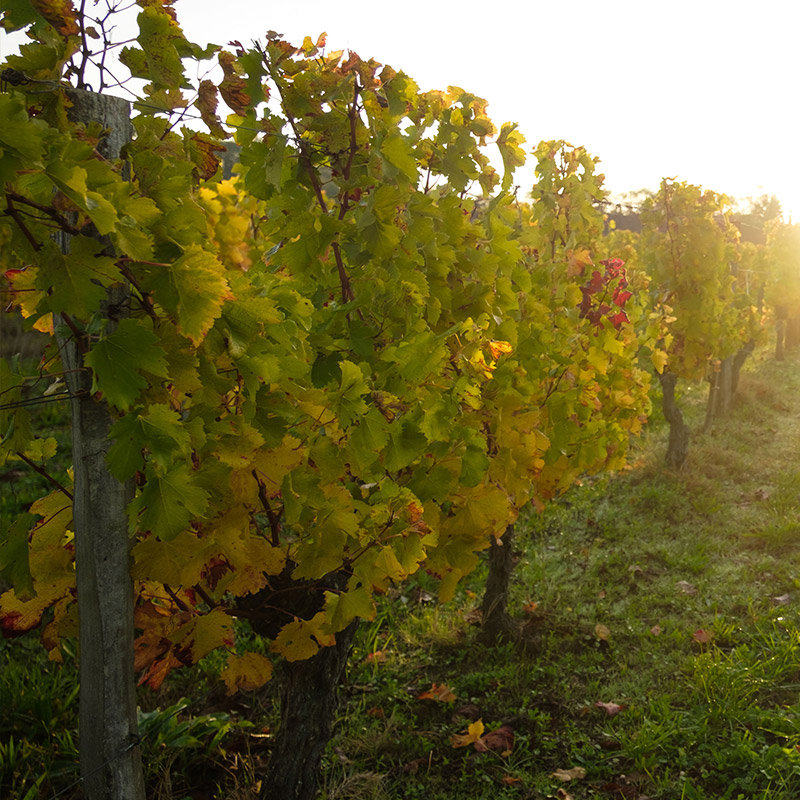 The mastery of a wine recognized
by its peers
The vine and the man are complementary.The power of nature and the mastery of man combine to give birth to respectful, velvety and structured wines. A pleasure to share ! 

RED: CASTILLON CÔTES DE BORDEAUX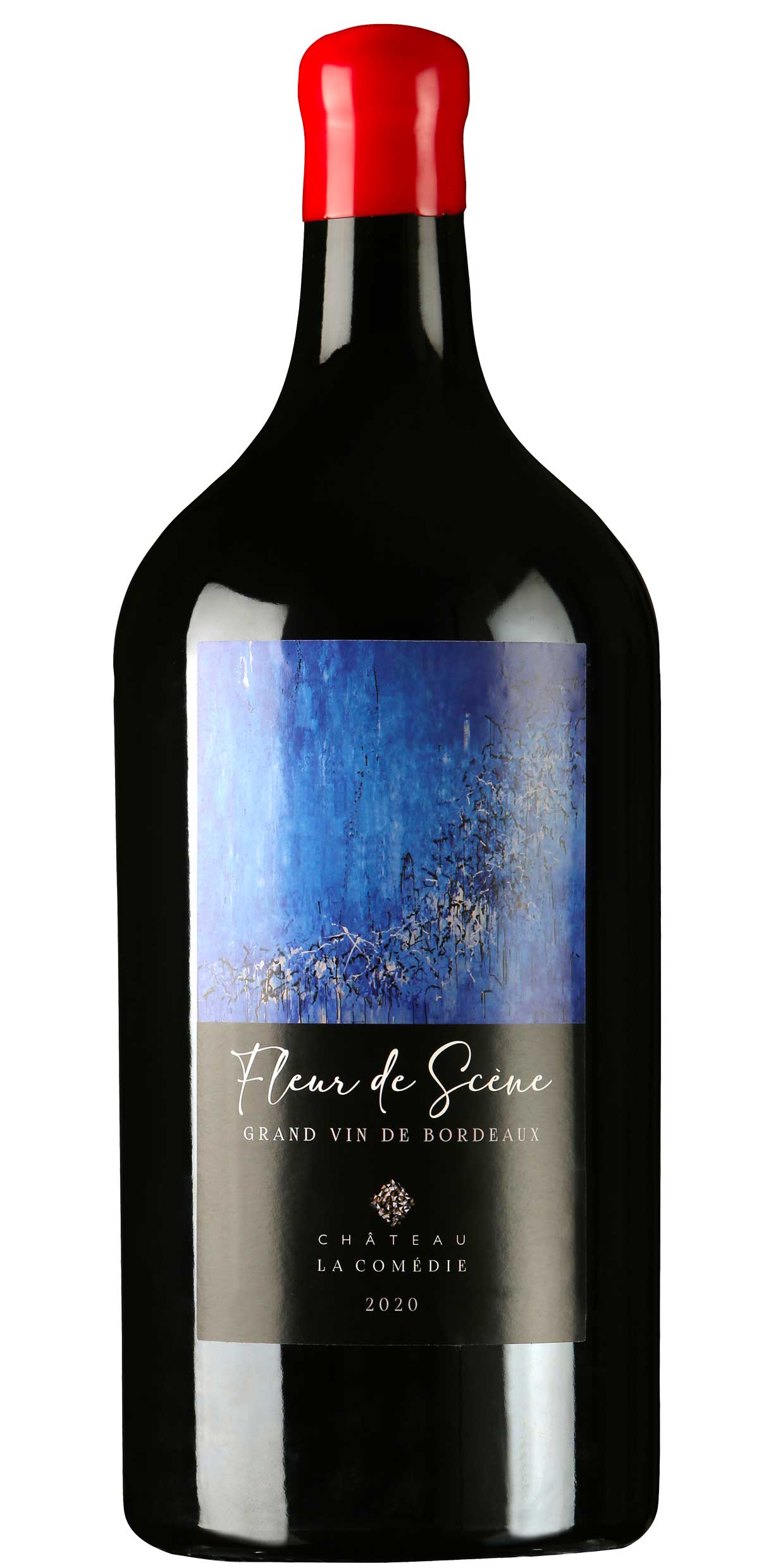 Fleur de Scène double Magnum 2020
Édition limitée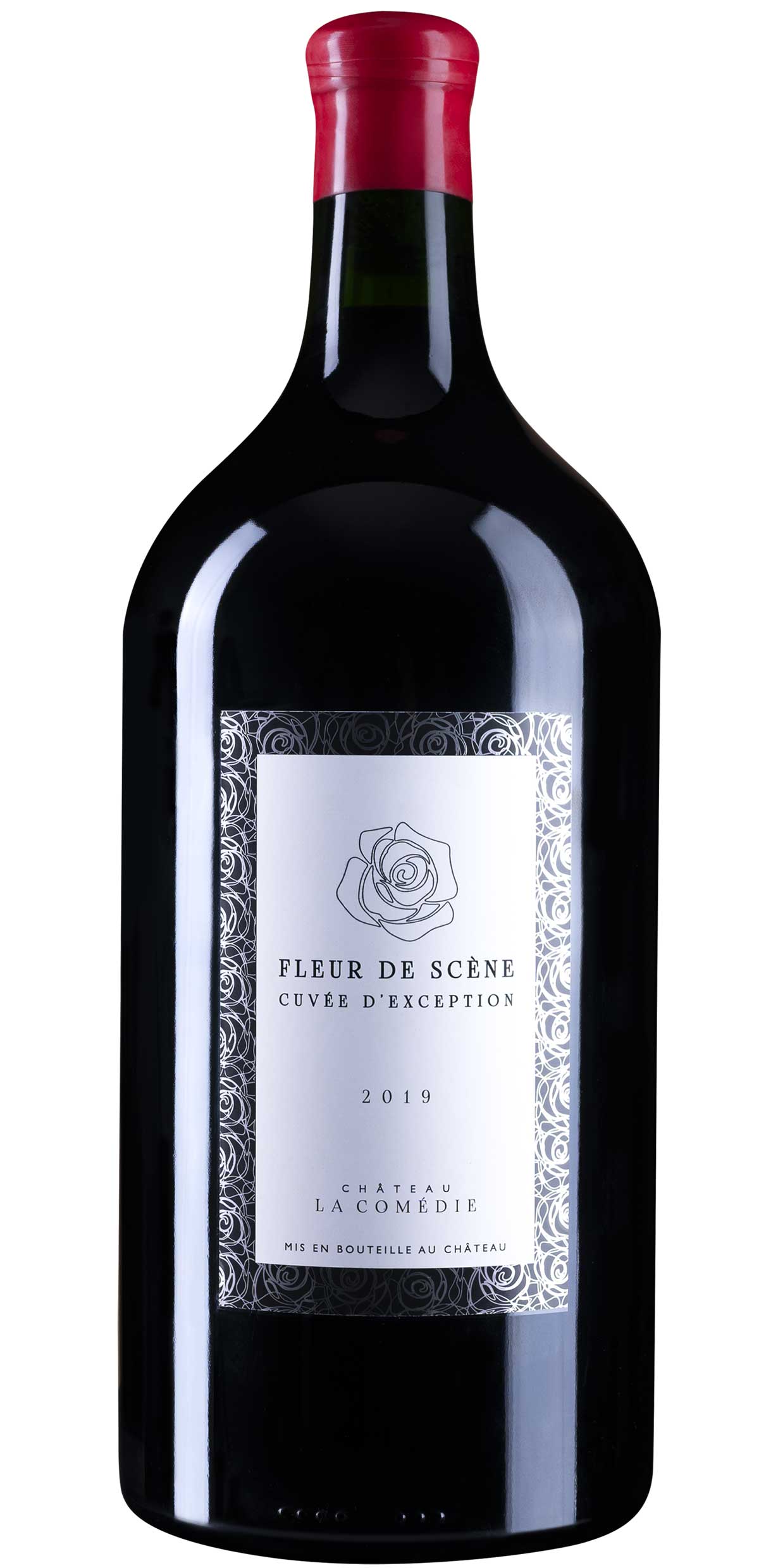 Fleur de Scène double Magnum Cuvée d'Exception 2019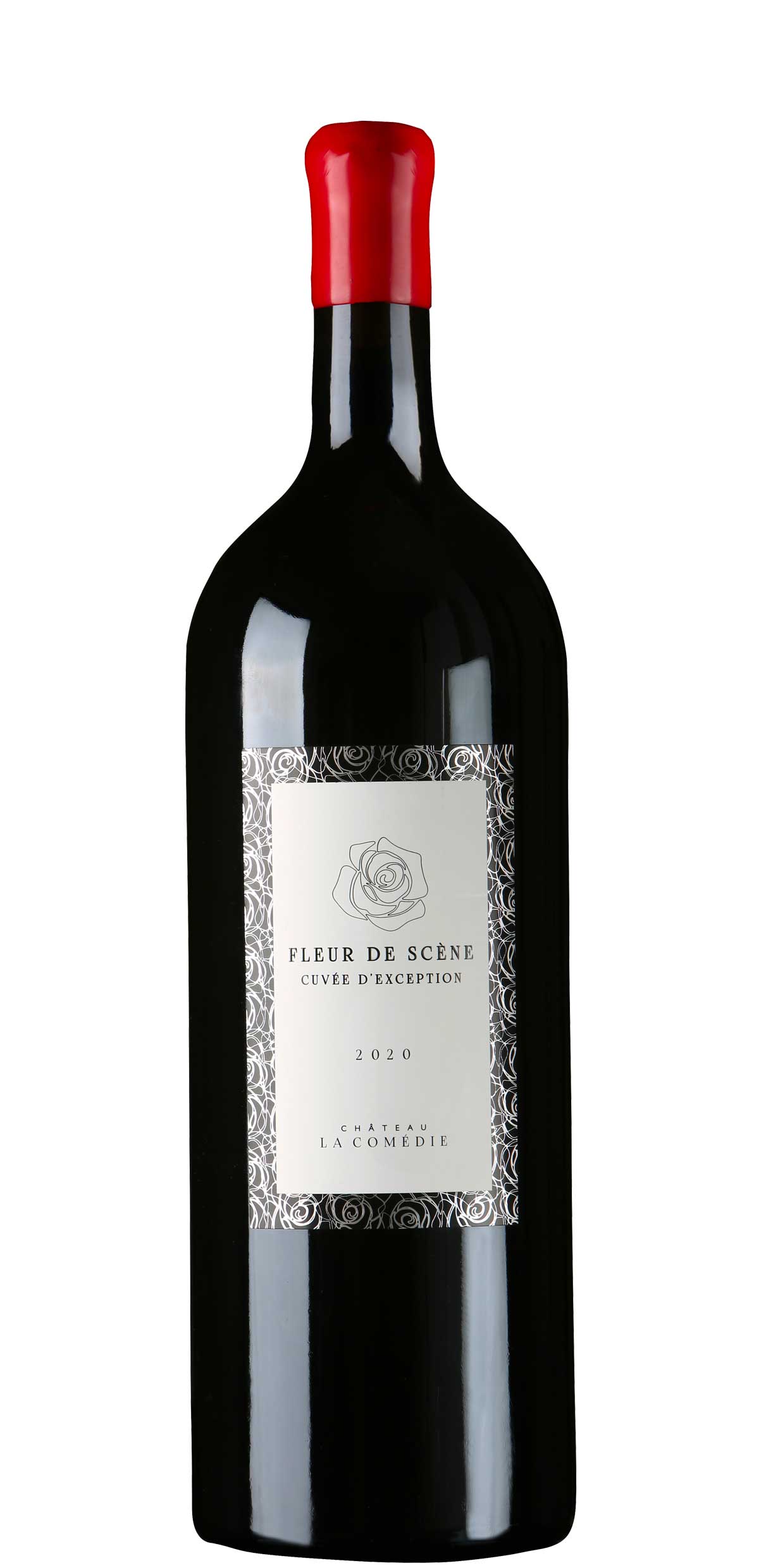 Fleur de Scène Magnum 2020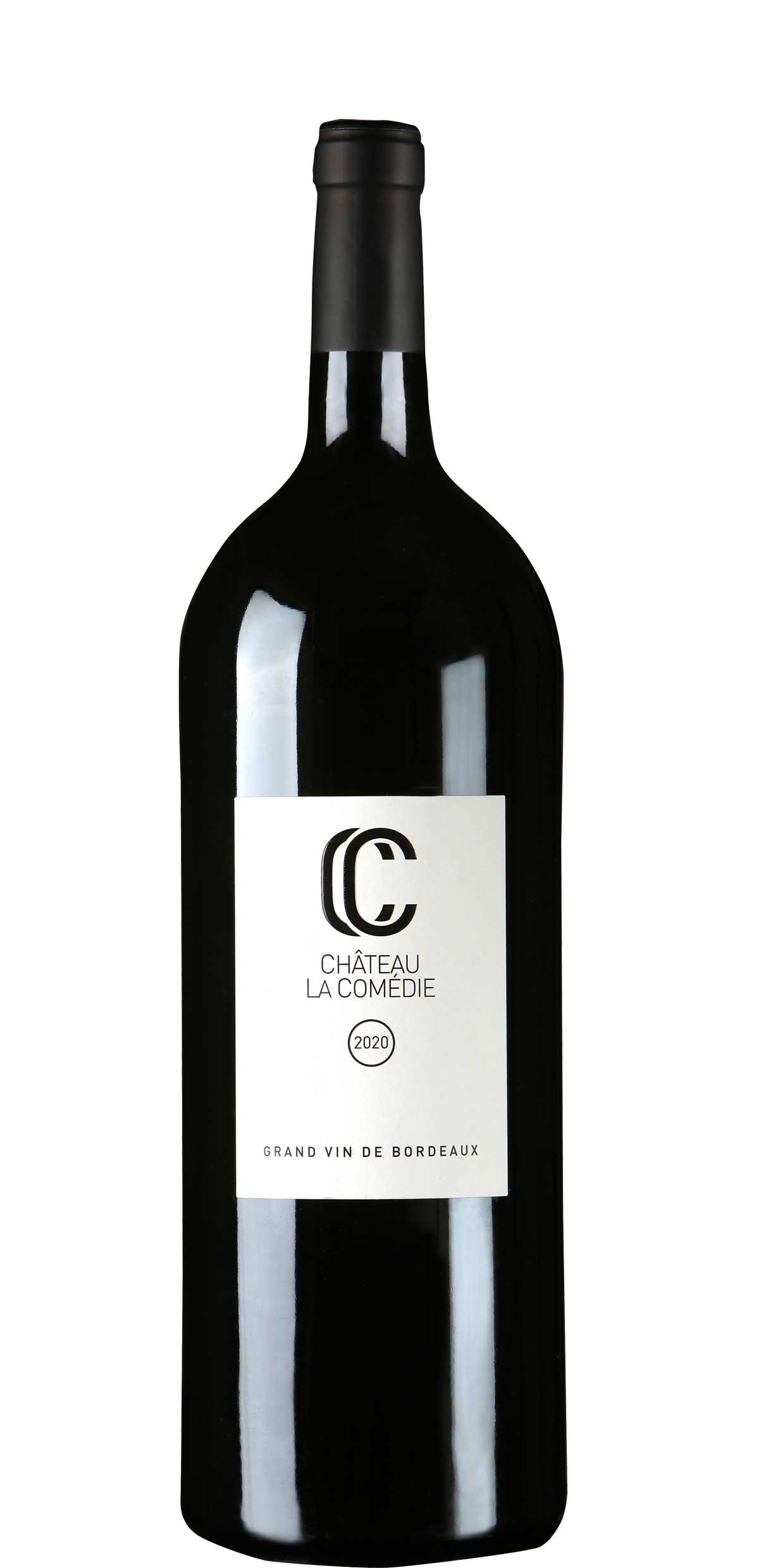 Chateau la Comédie Magnum 2020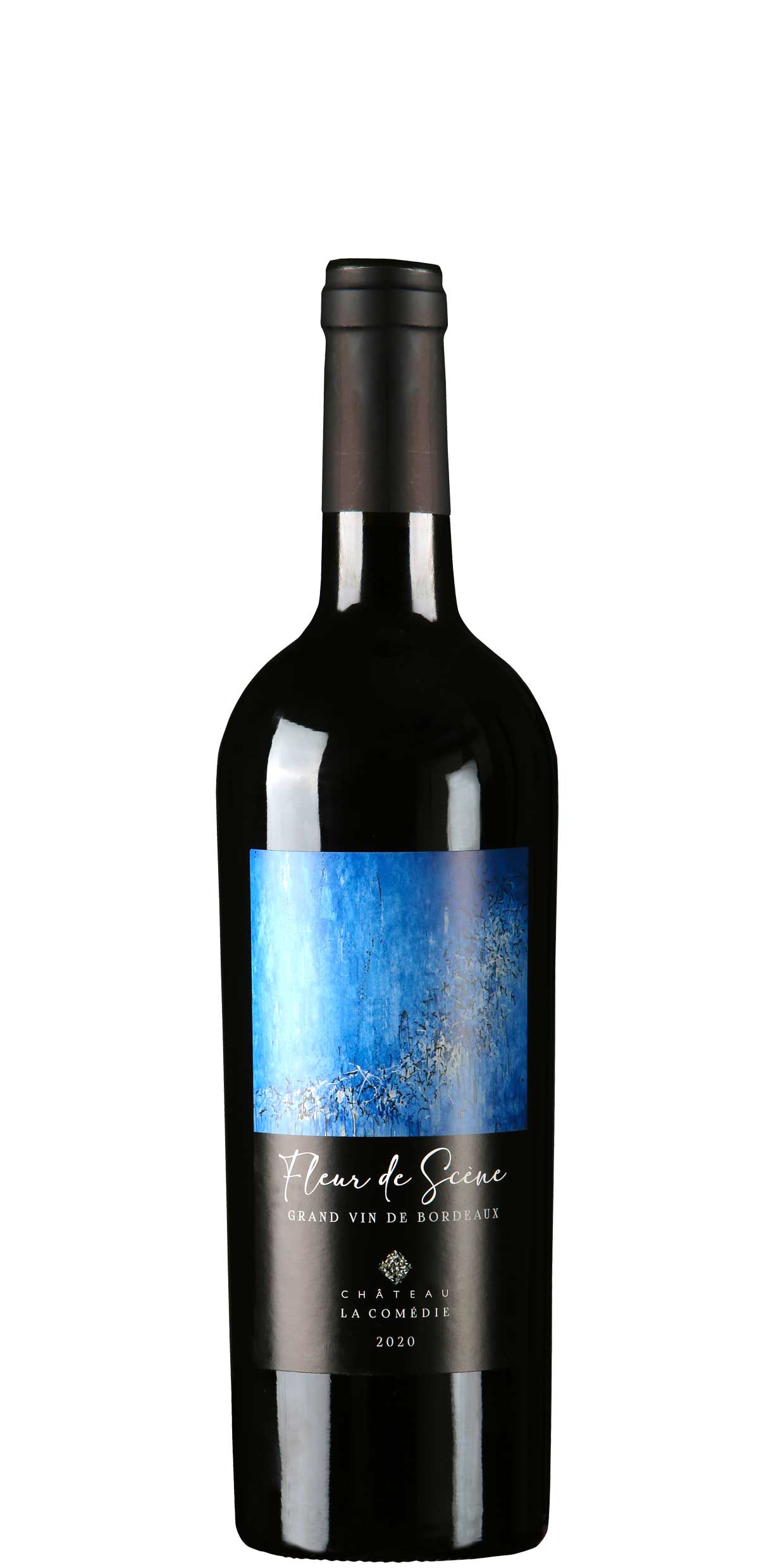 Fleur de Scène 75 Cl. 2020
Édition limitée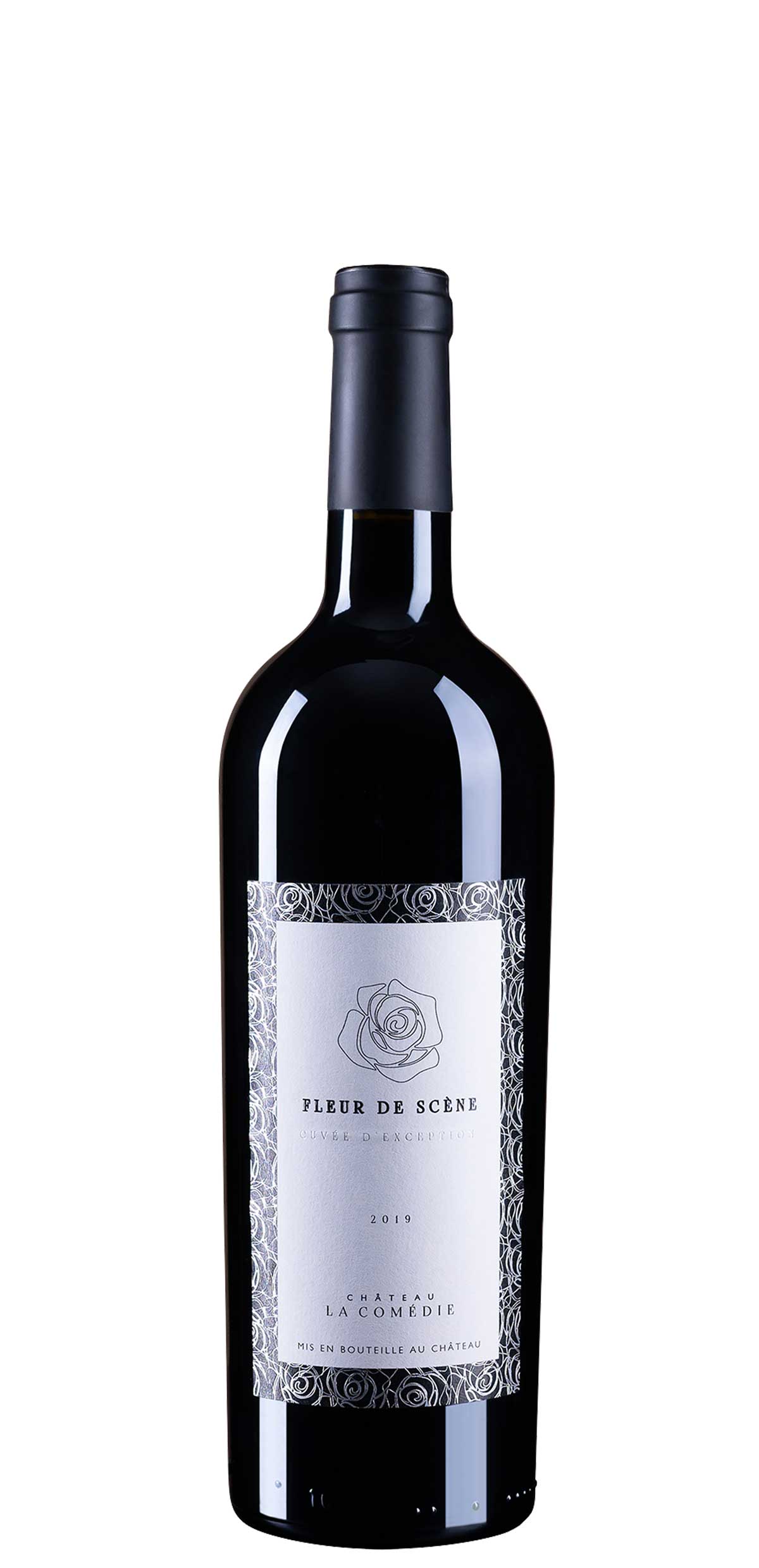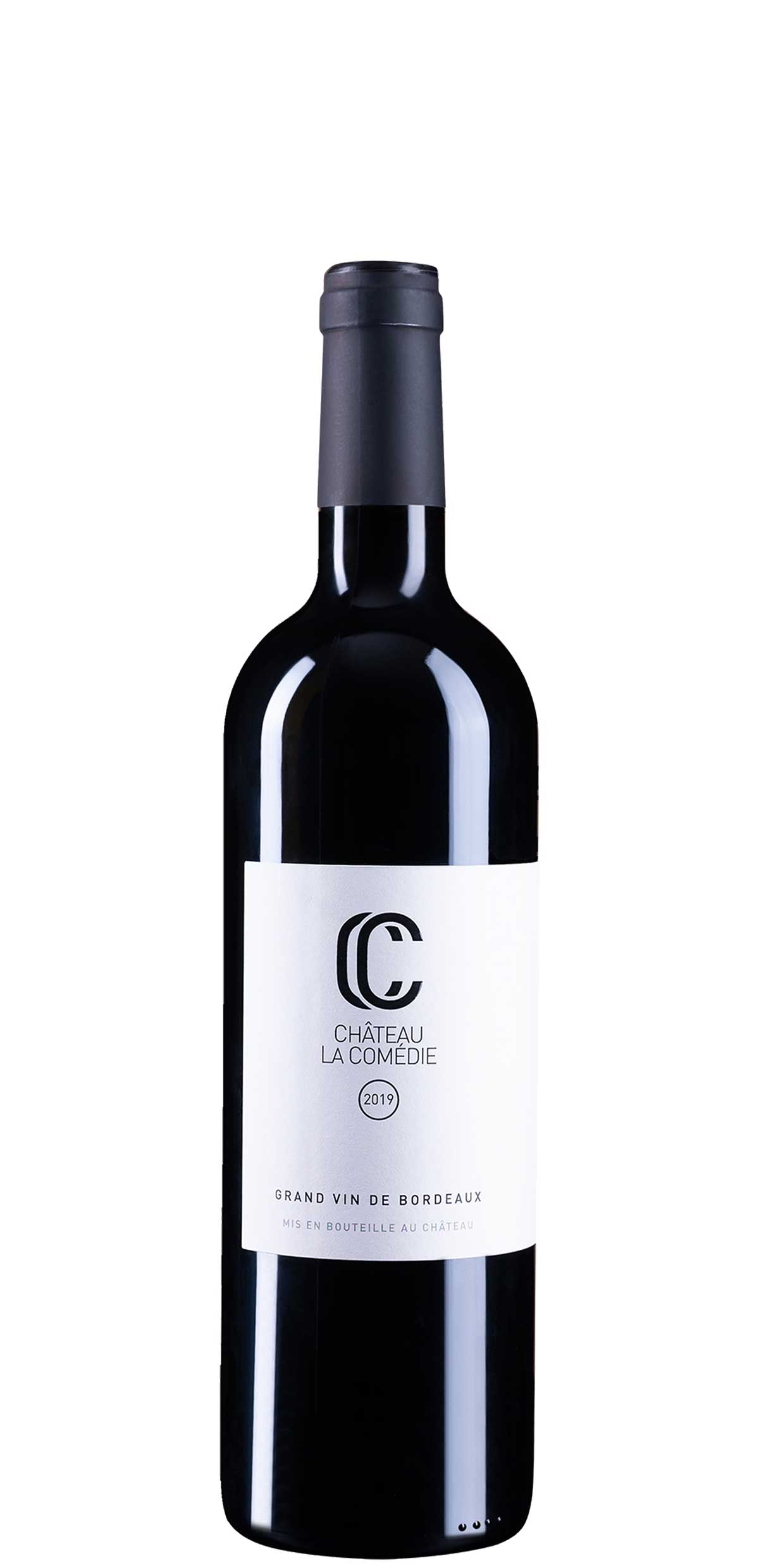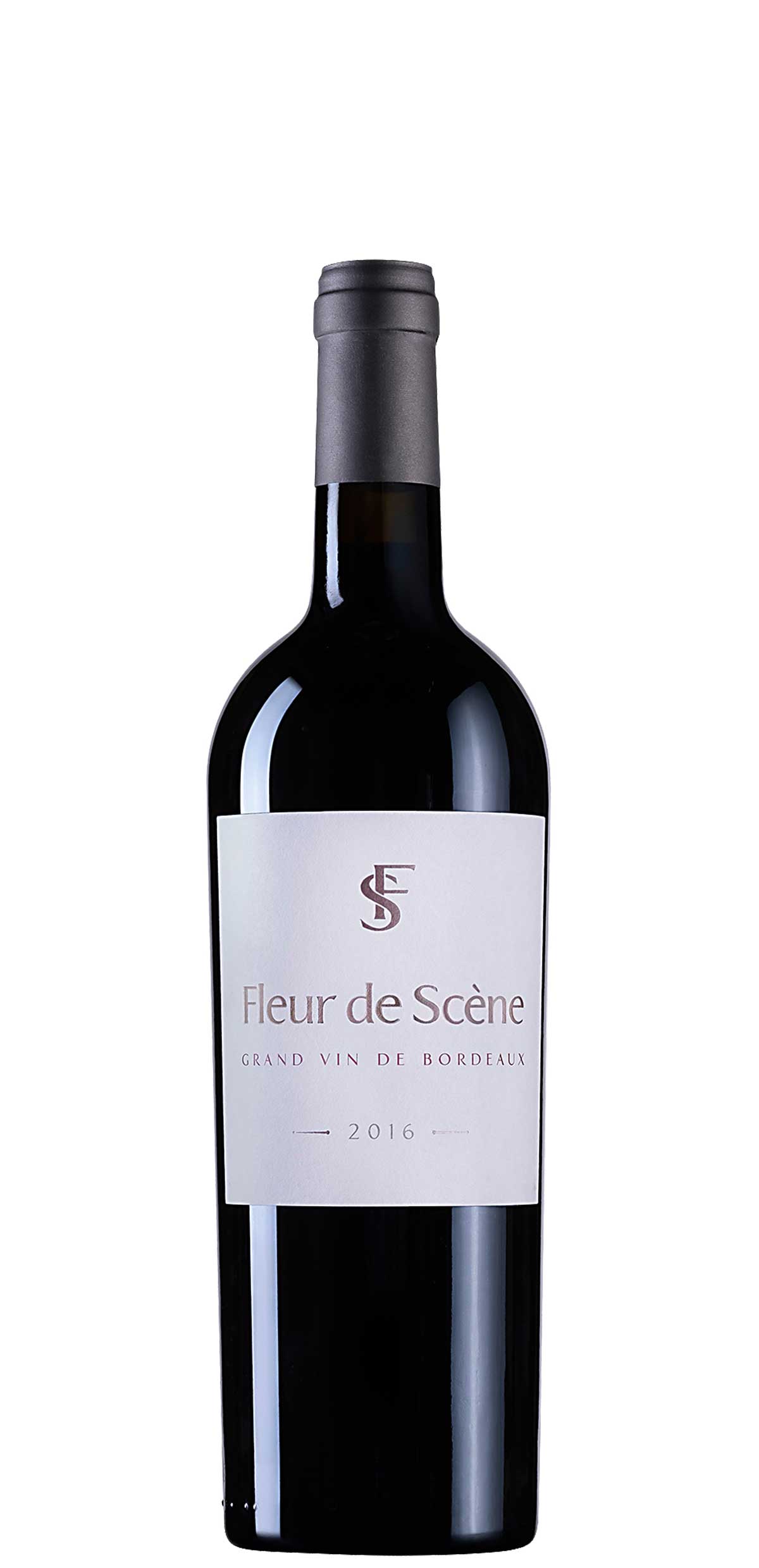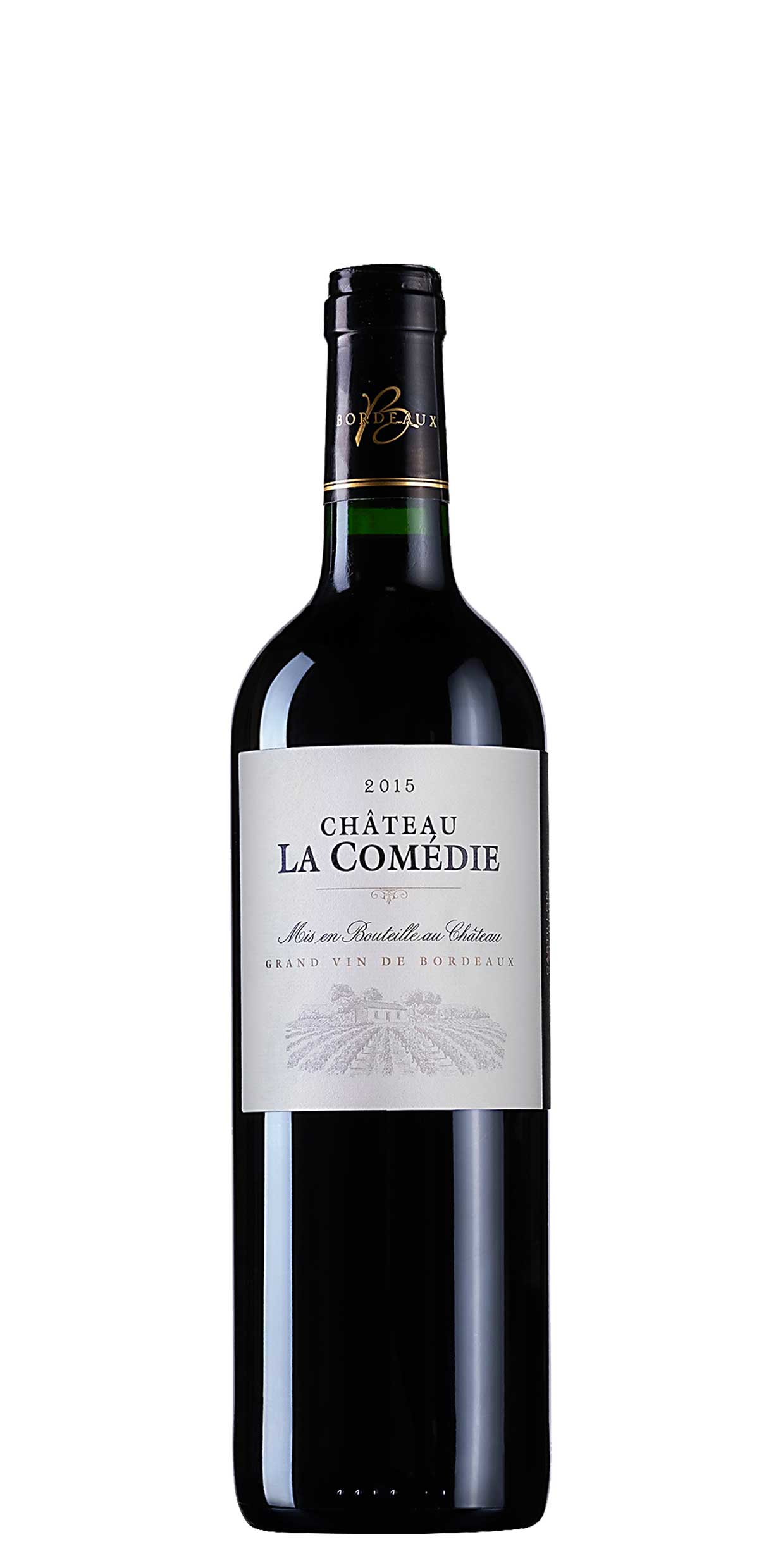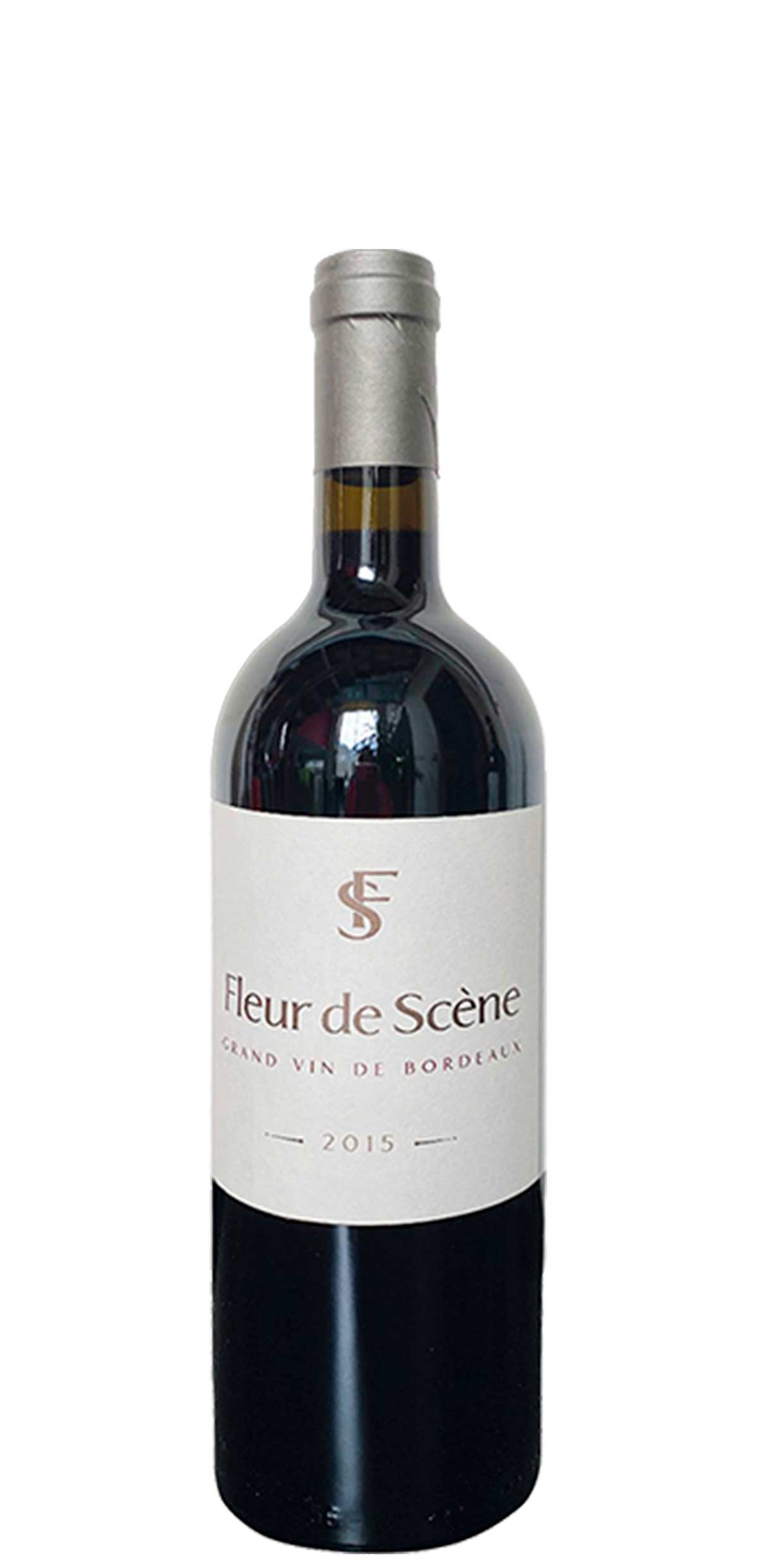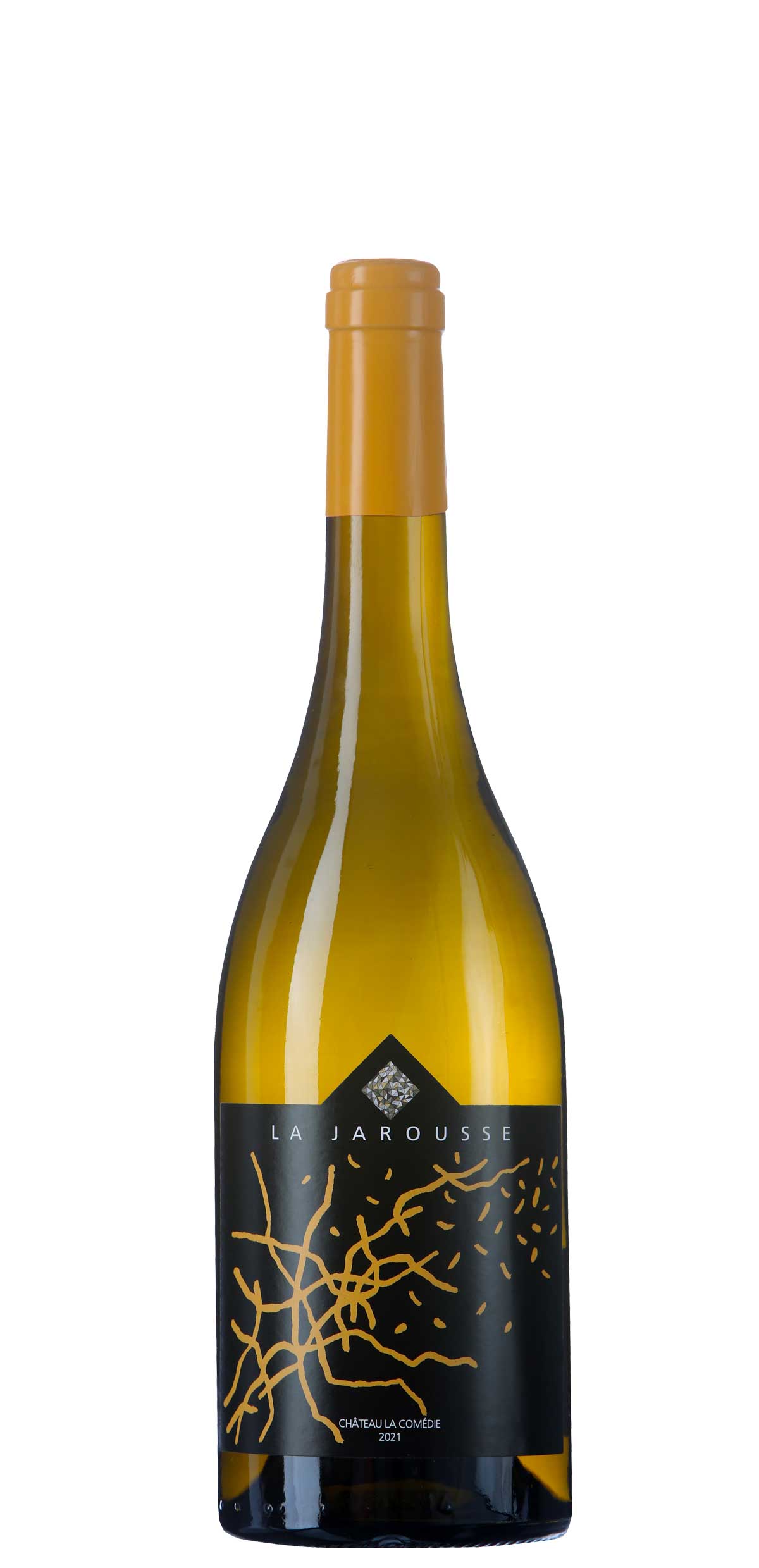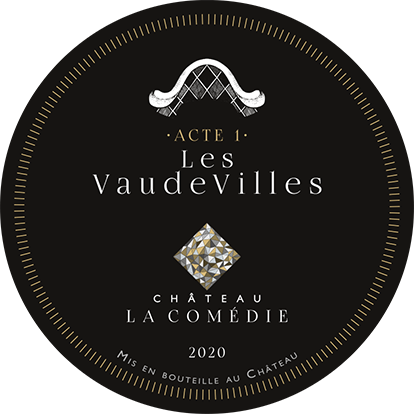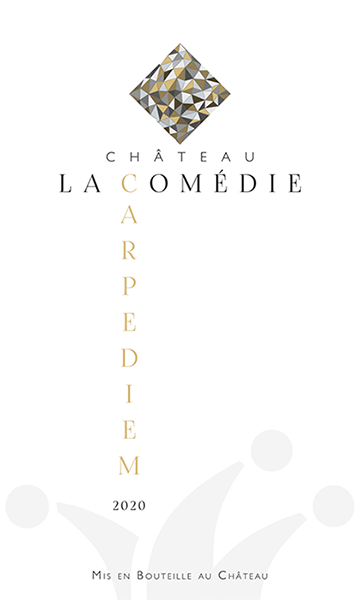 Visit and stay at the castle: a singular privilege
It is with pleasure that we will welcome you in our Domain to share our passion of the Wine according to 2 formats or to personalize on request:
VISIT – PRIVATE TASTING :
Live a unique experience commented by Adil and Céline, the owners.
Travel to the heart of the Domaine by bike or electric bike, discovering the wooded and hilly hillsides, the Chai.
WEEK-END PLEASURE AT THE GÎTE L'ARLEQUIN :
Stay at the Domaine in a beautiful Bordeaux building next to the Chai.
From 2 to 6 persons on reservation with rooms with view on the vineyard.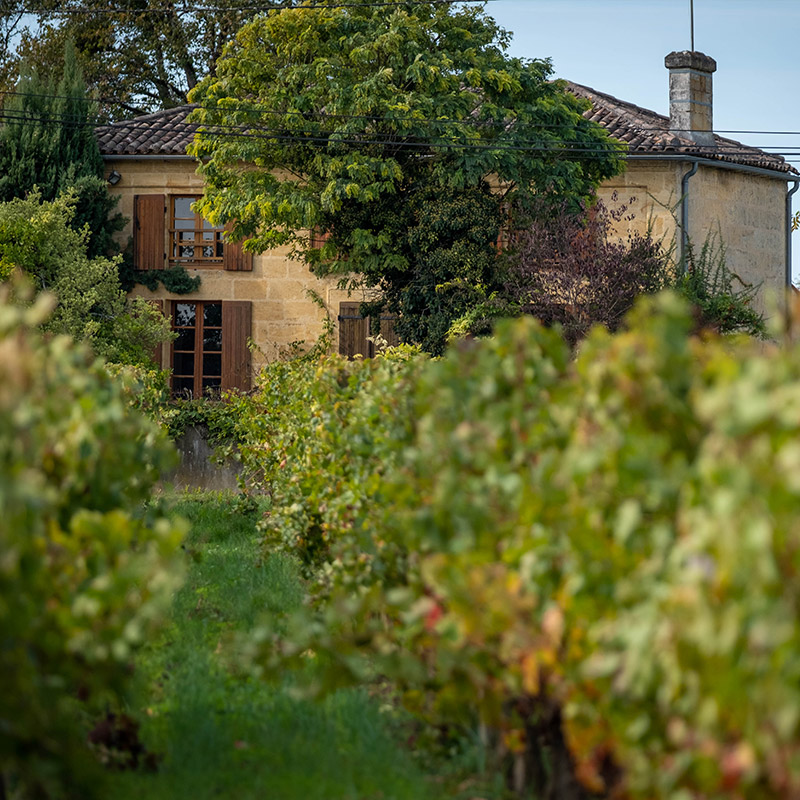 The seasons are punctuated by events that contribute to make the domain shine.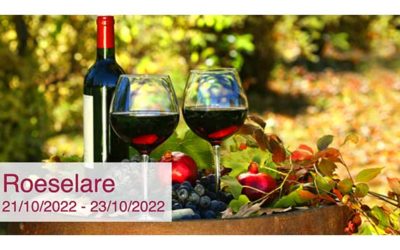 Localisation du Salon en Belgique : https://www.foireduvin.be/fr/beurs/Roeselare/Meer_infoRendez-vous les 21, 22, et 23 octobre 2022 pour la 17-ième (!) édition de la Foire du Vin de Roulers.   Heures d'ouverture :Vendredi de 17 h à 21 h – samedi de 11 h à 20 h –...
Visit Us
Chateau La Comédie
4 Lieu dit Les Landes
33350 Saint-Colombe
Château La Comédie
[/db_pb_map_pin]